Xenomai 4 development process
The Xenomai 4 project works on three software components:
The following aspects are addressed in the way the code is currently maintained:
EVL core development and releases
The EVL core is maintained in the following GIT repository:
This repository tracks the Dovetail kernel tree, which in turn tracks the mainline kernel. Details of the current policy are as follows:
libevl development and releases
The strictly linear development workflow of libevl is simpler in comparision to the EVL core. There is a single master branch in the libevl GIT tree where the development takes place. Over time, libevl releases are tagged from arbitrary commits into this branch. These tags look like r<serial>, with the serial number progressing indefinitely as subsequent releases are issued.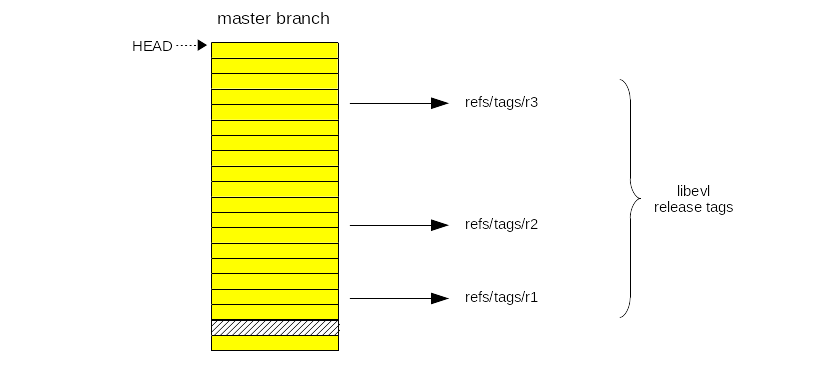 A new libevl release is usually tagged whenever any of the following happens:
In any case, there is no strict relationship between a given EVL core release tag and a libevl release tag. A particular libevl release might be usable with multiple subsequent EVL core releases and conversely, provided the ABI requirements are met.
---